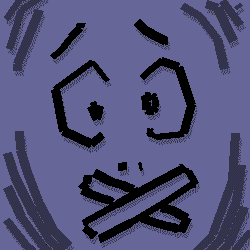 Just a quick note.
Sometimes readers leave very passionate comments that have coarse language. When I used Blogger's comment system before, I could put up a warning that NSFW language and comments would result in getting your comments deleted. I wanted to keep my blog and comments safe for work and family.
Now that I use Disqus, I can't put up a warning. Fortunately, they automatically flag comments with coarse language for moderation. That means your comments won't even be posted until I approve them. I encourage you to express yourself fully, then go back and snip out the naughty bits so your comments get posted immediately for everyone to enjoy.
Lately, I've been using Disqus' system to edit the flagged comments and mark out NSFW parts because I liked what the readers shared. With luck this won't be a problem for you in the future. I'll check with Disqus to see if there is a way to post a warning above the comment box, but until then, please consider yourself warned. I want everyone to have a voice, but I also want everyone to feel comfortable in my comments section. Thank you for your support.
~Dˢ