You shouldn't feel ashamed for feeling suicidal. Here's how you can take a stand for yourself.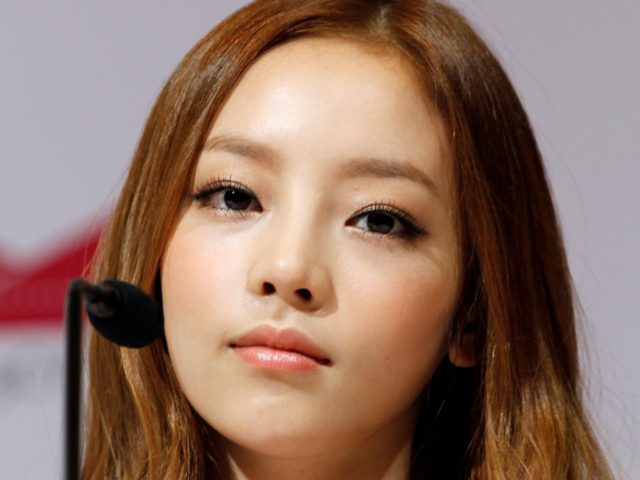 I saw a news item a few months ago that troubled me.[1] At first, the item was in regard to a K-pop idol (Goo Hara) who my third oldest daughter and I enjoyed watching and listening to in the group, KARA. During KARA's heyday, my daughter and I followed all their videos and song releases. It was fun—at least until she discovered a guy who had his own rock band. Then dad and K-pop were replaced with an electric guitar and a husband. Poor Daddy.
Reading about anybody's suicide attempt is heartbreaking, but Goo's suicide hit home because I remember her so fondly. However, what followed two days later deeply disturbed me. While recovering from her suicide attempt, a press conference was held and Goo apologized to her fans for worrying them—from the hospital. She looked pale and haunted.[2]
Imagine having to say the following while recovering from a suicide attempt:
"I am sorry for causing concerns and a commotion."
"In terms of health, I am recovering … I had been in agony over a number of overlapping issues. But from now on, I will steel my heart and try to show up healthy."
"So many things were happening in my life, all at the same time. I am truly sorry. I will show a brighter and healthier side of myself."[3]
I will steel my heart…
The Korean entertainment industry is very similar to the star system we had here in Hollywood during the 40s and 50s. On one hand you have a corporation that will make use of your skills and talents to the utmost degree, providing you with opportunities to grow as a performer. On the other hand, you are a product that is virtually owned by a corporation as it dictates what you do and say. They often pressure stars to apologize for scandalous behavior because money is on the line. Since Goo is a free agent (due to the scandals of last year), I don't know who pressured her to apologize. Was it herself? Her manager? It is unclear. All I know is that what Goo Hara went through, many people who experience suicidism can relate. She was put in a position to apologize for struggling with depression.
There were a few times in the early days of my blog when my parents requested that I not blog about mental health because my blog was upsetting other family members. I never knew who those family members were, and that was the extent of the pressure, but the anonymous requests angered me. Eventually, I improved as a writer and my family came around to the importance of my blog. The requests stopped. It wasn't hostile or confrontational, but it was enough to help me relate with those who have felt pressure to stay silent about their struggles. However, if your family or friends are not 100% behind you while you struggle with this extremely serious issue, I have some advice for you.
First of all, I want you to know that you are worthwhile. You matter and your life is important. Sometimes we despair, and I include myself, because we don't clearly see the horizon. Our tendency as humans is to only see the world that is closest around us. Stress, obstacles, and negative relationships can make us blind to what is good in the world and ourselves.
Second of all, family members who don't support you are usually struggling in their own way. The subject of suicide frightens people. Some of them shut down mentally because they cannot deal with it. Others may be embarrassed, as if your ordeal is shameful for them personally. Your loved ones may also be terrified they'll make things worse. They might not want to discuss your struggles for fear that will trigger you. Others hope that sprinkling sunshine and lollipops all over you will make your pain go away. Don't hate them, but don't rely on them, either, if they don't have your back.
Take Control To Be Happier
We often don't have a great deal of control over these emotions welling up inside, but we can control what we do about them. That is what defines us. So my tips are as follows:
Establish your support network before you need it. This is easier said than done, but when I made this effort, I suddenly felt far less alone than I did before. Keep the network fresh and updated. Sometimes loved ones burn out. Sometimes they are struggling with their own issues and can't be relied upon. Find people who care and who will support you when you struggle with suicidal depression.

Don't apologize for being suicidal. Don't apologize for having a problem that you are overcoming. Don't apologize for having the problem in the first place. Fight for yourself. You are your own best advocate.

Always seek help. You may not have to apologize for having suicidal tendencies, but that doesn't mean you should just sit back and say, "Woe is me." The important thing is to recognize how bad things can get when you don't have coping strategies in place. You matter greatly as a person, but you won't believe that when you're in the depths of despair. This is why having coping strategies in place is crucial, but acting on those coping strategies is a matter of life or death.
Goo Hara has launched a new career in Japan and has vanquished her domestic abuse issues in court. She's even taken time to scold her less supportive fans.[4] She has begun the healing process, taking care of her mental health, and learning to advocate for herself. I wouldn't be surprised to read that she has a support network in place bolstering her during these trying times. I am thankful that I have people I can rely on. I haven't been suicidal in a very long while, but when the odd thought pops into my head, I immediately reach out to my support network. I don't have to struggle alone, and neither should you.
Update: Edited for clarity – 9/20/19, 4:37:16 AM
⁂
If you would like to read more tips and coping strategies for dealing with suicidism either as a support or as somebody who struggles, you may want to read my book, "Saying NO to Suicide".