In Which Conferences Both Bore and Thrill Me But I Survive Anyway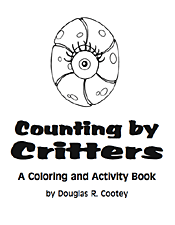 I'm listening to Brandon Mull at the moment. He's not the most erudite speaker, but he has heart with a nice down to Earth sense of humor. He also has an infectious way of laughing at his own jokes. He is the author of the
Fablehaven
series. His amiable manner of speaking reminds me that I have a ways to go as far as self-comfort is concerned.
I bring this up because I've spent the past two days at the
UVSC Forum on Children's Literature
. I've been out of my comfort zone. It's a small world I live in. I'm a full-time Dad. I work late at night on my freelance projects. Everything I do is online. I don't get out much unless I'm driving my girls somewhere. Coming to a conference is something I've never done before.
It's been good and bad for me. On the upside I've made some good contacts, had a extremely positive experience having my current manuscript reviewed, and received permission to send "Requested Material" to an editor at
Simon & Schuster
. On the downside, my chronic motor tic disorder, insomnia, and AD/HD have conspired to make enjoying the various presentations difficult at best.
Since I need to rush, I thought I'd share tips I use to survive the occasional dull presentation. I have used these in the past, and I'll continue to use them in the future.


Sit in the back

I made the mistake of sitting up front on my first class yesterday and it was torture. I was so close to the presenter that gathering my things to leave would have been not only rude, but noticed by absolutely everybody in the room. So I sat there desperately trying not to tic, unable to concentrate on the presenters meandering style of delivery.

Sit in the back so that you can get up and walk around if necessary, or make a quick escape. Get up, leave, go visit another class. No one will notice you. This is the coping strategy I used for every presentation after the first and it served me well.


Take notes

By keeping notes I keep myself busy and focused on the presentation. Not only that, I have a better chance of remembering what was discussed. When I am tired, nevermind struggling not to tic, much of what I hear washes over me. This is how AD/HD affects me. Jotting notes is how I help the words stick.


Make sure you are well rested

This is advice I hope to utilize next time. To not waste my money, or opportunities, I need to be mentally on top of my game. If I'm spending all my energy to stay focused or not to tic then I'm not spending energy devouring the topics being discussed.

Insomnia conspired to keep me awake when I wanted to be asleep, but I get brownie points for lying in bed early enough to matter. That's what I keep telling myself, anyway.

If you have other tips I'd love to hear them. Please leave them in the comments section of this article.
In the meantime, I'll leave you with my first children's book project. I completed it by my 36th birthday, which was a goal. I started it when my oldest daughter was four. That means I spent over twelve years working on it, reworking on it, and putting it aside for long, dusty periods of time. It isn't commercially viable I suppose because there are a million counting books out there and my book doesn't tie in with licensed characters, and I don't care for the art style anymore, but it was a fun project to work on and I'm glad I was able to overcome my handicaps and get the silly thing done. Most importantly, it was a necessary step in my personal growth.

It's a coloring book called
"Counting by Critters"
. It is available for free online here, released through the Creative Commons. I retain certain commercial rights, but you are free to print as many of them as you want and share them with others. Just send them my way if you do.